Books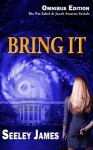 Bring It, Omnibus Edition (Pia Sabel #2)
Bring It asks the question, What if the CIA's torture program didn't stop—it morphed?
Sabel Security owner, Pia Sabel, flies into action whenever she sees something wrong. Witnessing a child abduction in Mumbai led her to destroy a seaside pedophilia compound in remote Sri Lanka. The State Department wants her extradited to face related murder charges but she winds up kidnapped and tortured instead. MORE…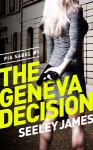 The Geneva Decision (Pia Sabel #1)
Pia Sabel plays to win.
Until a few weeks ago, she was an international soccer star. But now she's taken the helm of her billionaire father's private security company, and she's playing against a whole new set of opponents – the kind who shoot to kill.
On her first day on the job, MORE…