Books
Element 42 (Sabel Security #3)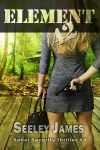 Pia Sabel and Jacob Stearne race to save their friend, and the world, from Big Pharma gone rogue after they stumble into a clinical death camp in Borneo. Would a pharmaceutical company really engineer a deadly disease that only their patented drug can cure just for the astronomical profits? 
Jacob had just reached a comfort level in his life with a new house, a puppy, and a possibly serious girlfriend. But then the unstable voice in his head returned, complicating his mental health as much as – MORE…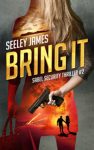 Bring It (Sabel Security #2)
Pia Sabel expected a little recognition after she liberated a pedophile resort in Sri Lanka, not a State Department inquisition. Forced to play the deadliest game of her life, she finds children molested and murdered under a new version of "enhanced interrogation tactics". Putting herself in danger to save the innocent, her overconfidence leads to agonizing torment.
Sabel Agent Jacob Stearne and his team of decorated veterans have lived through warzone horrors MORE…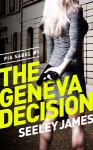 The Geneva Decision (Pia Sabel #1)
Pia Sabel plays to win.
Until a few weeks ago, she was an international soccer star. But now she's taken the helm of her billionaire father's private security company, and she's playing against a whole new set of opponents – the kind who shoot to kill.
On her first day on the job, MORE…