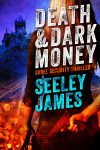 When politically naive Pia Sabel and psychotic veteran Jacob Stearne uncover a web of political intrigue, dark money, and murder they are left asking, "Who owns your senator?"
Jacob was a killing machine for the Army until he started listening to Mercury, winged messenger of the Roman gods, and his mental health came into question. Now he works for Sabel Security. He's definitely lethal, probably crazy, and detectives think he's the next rampage killer. When a stranger with an indecipherable message is murdered in his driveway he must uncover the real assassins before the detectives lock him up with the criminally insane.
Pia Sabel asks about a $20 million overpayment and suddenly swat teams of assassins descend on her meetings. Forced to flee killers and rogue cops, she uncovers a web of political intrigue, dark money, and bribery. The only thing she knows for certain is that her country's independence is at stake. Can she take down the foreign billionaires intent on influencing American elections?
Read the first chapter here!
Pre-order now and save 50% off the release day price!
---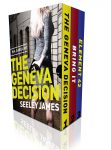 NEW! The boxed set of all three Sabel Security Thrillers!
This omnibus edition includes the first THREE books in the best-selling Sabel Security series at nearly 1000 pages of political intrigue, conspiracy, thrills, and murder.
BUY NOW on:
AMAZON Int'l Nook/BN.com Kobo Books Apple iBooks
MEET PIA SABEL AND JACOB STEARNE
Ever since Pia Sabel witnessed her parents' murders, she's been looking for ways to eliminate the corrupt and murderous among us. When her billionaire father hands her the keys to a security company staffed with battle-scarred veterans, she maps her future as an avenging angel.
When Jacob Stearne first heard the voice that would not only save his life but many others as well, he took the medications the doctors prescribed to silence it. But it ruins his career as a soldier. So he signs up to work at Sabel Security, falls in love with the boss, and quickly learns that destiny is not always romantic love when Pia tells him her biggest secret. As one fan said, "You have to read the startling conclusion to book 3."
---
Element 42 (Sabel Security #3)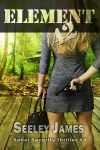 Pia Sabel and Jacob Stearne race to save their friend, and the world, from Big Pharma gone rogue after they stumble into a clinical death camp in Borneo. Would a pharmaceutical company really engineer a deadly disease that only their patented drug can cure just for the astronomical profits?
Jacob had just reached a comfort level in his life with a new house, a puppy, and a possibly serious girlfriend. But then the unstable voice in his head returned, complicating his mental health as much as – MORE…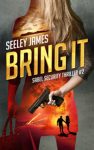 Bring It (Sabel Security #2)
Pia Sabel expected a little recognition after she liberated a pedophile resort in Sri Lanka, not a State Department inquisition. Forced to play the deadliest game of her life, she finds children molested and murdered under a new version of "enhanced interrogation tactics". Putting herself in danger to save the innocent, her overconfidence leads to agonizing torment.
Sabel Agent Jacob Stearne and his team of decorated veterans have lived through warzone horrors MORE…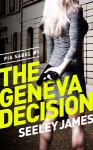 The Geneva Decision (Pia Sabel #1)
Pia Sabel plays to win.
Until a few weeks ago, she was an international soccer star. But now she's taken the helm of her billionaire father's private security company, and she's playing against a whole new set of opponents – the kind who shoot to kill.
On her first day on the job, MORE…