Books
Element 42 (Sabel Security #3)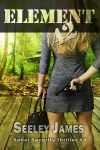 While running from outraged locals, Pia Sabel and Jacob Stearne stumble into a death camp hidden in the Borneo jungle. Within hours, the pair is racing to find a cure for a stricken friend only to discover a pharmaceutical company preparing to unleash an engineered disease that only their patented drug can cure. Before they can follow the clues, events spiral out of control. Murders and kidnappings force Pia and Jacob to rescue a teenager while searching for a mole within their ranks. Facing the highest stakes of their lives, they must make a moral choice with global consequences. MORE…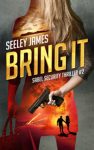 Bring It (Sabel Security #2)
Pia Sabel is being hounded by a State Department appointee and forced to play the deadliest game of her life. Putting herself in danger to save innocent children from exploitation, her overconfidence leads to agonizing torment and the question: When the CIA closed its torture program, what did they replaced it with?Sabel Agent Jacob Stearne and his team of decorated veterans have lived through bad decisions by politicians before, but they aren't prepared for the ugly reality they uncover.
MORE…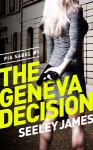 The Geneva Decision (Pia Sabel #1)
Pia Sabel plays to win.
Until a few weeks ago, she was an international soccer star. But now she's taken the helm of her billionaire father's private security company, and she's playing against a whole new set of opponents – the kind who shoot to kill.
On her first day on the job, MORE…