Thank You!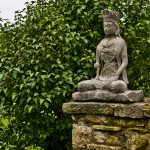 Thank you for your thoughtful and no doubt wise opinions. I value your concepts and may have follow-up questions for you as this will help me visualize a better character.
What makes a great heroine is important to me for many reasons. Primarily because my daughters (39 & 15 … don't ask) never shared my love of reading. They're lost to Facebook, Tumblr, Twitter, etc.
In my opinion, part of the reason is the lack of fictional women in leadership roles. I've found it disappointing that in the early 21st Century, only 3% of  real world Fortune 500 companies are led by women. There is a corresponding shortage of women leaders in fiction. Plenty of women cops, bounty hunters, investigators, and so on,  but no women leading large companies.
For that reason, I developed the Pia Sabel series of thrillers. Pia Sabel represents a new kind of role model. She's a former soccer star who leads a security company that triumphs over corrupt businessmen and murderous criminals. Her strong personality, will-to-win attitude, decisive leadership, and relentless work ethic separate her from other protagonists. Plus, she can kick some butt when needed.
If that is the type of heroine you've just described in the survey, subscribe to this blog (upper right) for more news about the book, the Kickstarter project, and Pia Sabel.
Thanks again!
Peace, Seeley