Beware of idle gods
Fast-paced, riveting adventures filled with extraordinary characters, chilling scenes, laugh-out-loud moments, and impossible-to-call endings from new sensation Seeley James.

Want to try one first? Get the hit ELEMENT 42, a bestseller for FREE!
Click on the cover to learn more, or go straight to your favorite vendor: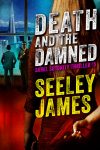 Why would a billionaire smuggle terrorists into the USA? The fifth riveting Sabel Security thriller from bestselling author Seeley James featuring the unrivaled heroes Sabel & Stearne asks the question: who can you trust?
"Jacob and his sidekick god Mercury are two of the very best characters ever created." Cheryl Dalton, Secret World Book Club
---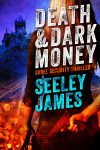 Can veteran Jacob Stearne and athlete Pia Sabel unravel a web of political intrigue, dark money, and murder in time to save the country? Click on the cover to learn more and read the first chapter, or go straight to your favorite vendor:
---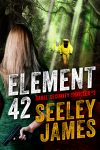 How far would you go to fight an engineered virus with the potential to kill millions? On a charitable mission to fund a school deep in the jungles of Borneo, billionaire Pia Sabel finds a clinic where doctors infect locals with a deadly, man-made disease. When Tania, her friend and body-guard, contracts the contagious illness their best hope for survival relies on veteran Jacob Stearne.
But Jacob isn't the most stable ally. – MORE…
---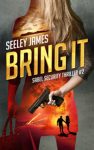 Pia Sabel expected a little recognition after she liberated a pedophile resort in Sri Lanka, not a State Department inquisition. Forced to play the deadliest game of her life, she finds children molested and murdered under a new version of "enhanced interrogation tactics". Putting herself in danger to save the innocent, her overconfidence leads to agonizing torment.
Sabel Agent Jacob Stearne and his team of decorated veterans have lived through warzone horrors MORE…
---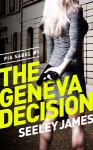 Pia Sabel plays to win.
Until a few weeks ago, she was an international soccer star. But now she's taken the helm of her billionaire father's private security company, and she's playing against a whole new set of opponents – the kind who shoot to kill.
On her first day on the job, MORE…