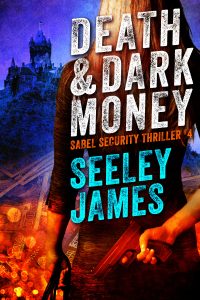 The wait is over—almost! Death and Dark Money, Sabel Security #4 will be released 08-March, 2016. Pre-order your copy now! Beta readers are having a go at it as you read this, which will necessitate another round of edits, then professional edits, then—by the grace of Jupiter—it will be ready!
What is it?
When politically naive Pia Sabel and psychotic veteran Jacob Stearne uncover a web of political intrigue, dark money, and murder they must adapt or die in a heroic effort to save their country.
A stranger with an unintelligible message is murdered in Jacob's driveway forcing him to uncover the real killer before the detectives lock him up with the criminally insane. When Pia Sabel asks about a $20 million overpayment, swat teams of assassins disrupt her meetings. Forced to flee killers and rogue cops, she uncovers a web of political intrigue, dark money, and bribery.
How did the story evolve?
As a young boy, I loved classic literature. I read Cicero, Ovid, Homer, and Shakespeare. I didn't understand much—I was too young when I found them—but I felt as if I was witnessing history. When I discovered Treasure Island at age ten, I wanted to modernize some of those ancient stories, to bring them to life.
One of my favorite stories was Macbeth. His transformation from war hero to despot spoke to me as a teenager. At the time I was convinced the journey through adulthood was a journey through Macbeth's character arc.
Within Macbeth's women-are-witches sub-plot (a common sentiment among male playwrights of the day) is a love story between Macbeth and his wife. For better or worse, they are soulmates. "My hands are of your colour; but I shame; To wear a heart so white." I found her unraveling even more fascinating and human than his.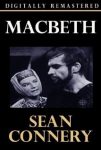 Working Macbeth into a modern thriller presented two significant problems: 1) Witches? Really? And 2) plays, like movies, are significantly shorter than novels.
To solve these problems, I deconstructed them. Shakespeare had Macbeth describe witches to us:
Though you untie the winds and let them fight
Against the churches; though the yesty waves
Confound and swallow navigation up;
Though bladed corn be lodged and trees blown down;
Though castles topple on their warders' heads;
Though palaces and pyramids do slope
Their heads to their foundations; though the treasure
Of nature's germens tumble all together,
Even till destruction sicken;
Who, in modern life, can bring down a church? Who can upset international trade? Who can wreck the rich and powerful?
Reporters. *
First problem solved.
The second problem was a tougher decision. A play is around 20,000 words while a novel can easily run five times longer. This is why movie adaptations of novels often suck, they're cutting five out of every six words.
One option would be to fluff it up with character development, personal angst, and excruciating details about tea cups. But Macbeth was already at a perfect depth, any deeper and the audience would've strung up the playwright by the end of the second act just to break the monotony. (Or retitle the piece and call it, "Remains of the Day".)
I chose to weave two additional stories into Macbeth's thread. Macbeth is no longer a thane, he's become a lobbyist involved in a political conspiracy. While Pia Sabel tracks down foreign billionaires who want to influence American elections, Jacob Stearne witnesses a murder in his front yard only to find himself the accused.
Why a story about dark money?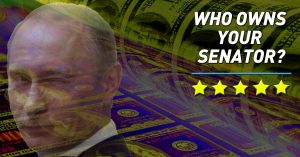 While I cannot prove that any politician is taking bribes from assisted by Super PACs funded by foreigners, the scary thing is: you don't know they're not. And worse, you can't find out under the current system. Is your senator funded by Kim Jong-un, Justin Trudeau, Liliane Bettencourt, or Abu Bakr al-Baghdadi and pushing legislation or regulations that will help that person's cause?
Sometimes real life is scarier than fiction.
I wove these three stories into a complex adventure for the team from Sabel Security, but underneath it all is a true American tragedy: who really controls the elected officials of the biggest economy and most dangerous military in the history of civilization?
Join me for the ride. The book will go live 08-March, 2016. Pre-order now and save 50% off the list price on release day!
Peace,
.
* Yeah, I know, your favorite reporter/news channel/paper/blog tells it like it is. It's the other guys who misrepresent everything. OK.