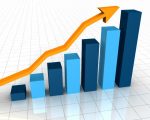 When I started writing, I had a long term plan to grow my writing skills, build a series of at least five books, and then start marketing. I had no illusions about writing a blockbuster on day one. Brand recognition, value proposition, reliable quality, name recognition, etc are important factors in building a long term business. So I planned to invest in my business in the early stages. But stumbling across Mark Dawson's plan for writers put my business plan in the black far ahead of schedule.
During the first couple years, I dabbled in advertising to see what worked and what didn't. Among indie authors there are many fads, some anecdotal and others repeatable. One successful method was to write a boatload of books. Another was to post on Facebook and Tweet every hour. Those methods didn't match my style or business plan.
Facebook Ads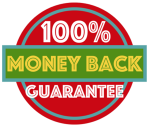 Last February, I began seeing posts by authors who mentioned they'd had some success with Facebook ads. I'd first tried them two years earlier and discovered Facebook had zero tools. At that time, I decided to hold off until I finished my fourth or fifth book. When I heard of anecdotal success with Facebook ads, I began to investigate. Some were methods adapted from general business ad strategies and didn't fit with indie writers. Others were far more "salesy" for the long-term relationship I wanted to build with my readers.
With a thirty-year career in sales and marketing (tech), I had no desire to invest in something until I'd found a winning method.
Workable, repeatable, successful system
I stumbled on Mark Dawson's Self Publishing Formula (SPF). I took a look at his free videos and knew instantly that this WAS THE REAL DEAL. I also knew that his free videos were teasers and that his paid course would be worth every penny. I was not wrong. Since taking his course in June, I've paid for the course, covered my mistakes, and come out with a return of 144.6%*. Way ahead of plan.
Every $1,000 invested in my Facebook ads turned into $2,446. The same investment in Wall Street last summer would have turned that $1,000 into $957.
Man cannot live on Facebook alone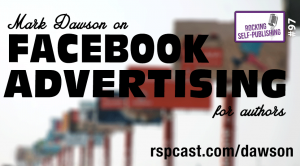 Mark's SPF system is not limited to selling books via Facebook ads. Growing your mailing list is an important tool for authors. But doing it without paying readers or giving away the store is quite a trick. Mark's method not only explodes signups, but harnesses their energy, separates freebie chasers from fans, and gets them to buy. It's complex but his method alone is worth the price of the course, especially for writers with fewer than three books.
As more and more businesses target Facebook, the platform will eventually saturate. To stay ahead of the inevitable, the smart author will expand advertising into Twitter, LeadGen, Pixels, etc. All of which Mark addresses in his revised course that premieres today (23-Oct, 2015).
Maximizing Bookbub
I have a love/hate relationship with Bookbub. I love that their ads have carryover sales that make me large sums of money. I hate that I have to sell books for less than a cup of coffee to reach those readers. And I hate that those readers rarely review or subscribe to my newsletter. My last Bookbub ad generated 9 signups and 6 reviews out of 30,000 downloads. Follow-on sales put the ad in the solid black, so I can't complain, but it felt like an opportunity lost. Where did those other 29,991 readers go?
Extrapolating from Mark's course taught me how to maximize those free downloads from Bookbub ads. Combining Facebook ads and proper reader onboarding, one can turn those 30,000 anonymous downloads into a working system that will financially support a writer.
Conclusion:

I have never endorsed one system for generating writing income until now. This one is a winner. Set aside several hours, take the course, begin testing, and start making money. Once you've taken the course, you're eligible to join the exclusive, invitation-only, writer's forum I've found anywhere. Being in that club is worth the price of admission, you factor in the money-back guarantee and you can't go wrong. Check it out now.
Peace,
* ROI is calculated by taking PROFIT minus COST divided by COST. — Or: $2446-1000/1000=1.446, 144.6%.