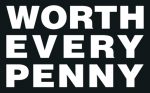 How should I price my book?
It's the most gut-wrenching question for new indie authors. Many people talk about anecdotal success from giving away books, but no matter how you slice it, the statistical evidence is clear: No profitable business gives away an entire product to consumers.*
Why doesn't Coca Cola hand you a six pack when you walk in the grocery store? After hundreds of years of capitalism, one fact has become well known in business: Value is more important than price.
Whither the discounted book?
When Amazon brought out the first Kindle, they had a better e-reader than anyone else. But they had few adopters. So they dragged out hundreds of public domain books and put them out for free. Instant content. Then a few early indies had luck giving away product, in part because Amazon encouraged them.
Open the floodgates.
The result of floods? Flotsam and jetsam. Readers aren't stupid. They began to realize that some discounted books were not worth the reading time at any price. And hunting through them was hardly worth saving a few dollars.
Readers backed off.
How do I know? Because Bookbub, whose business model is based on discounted prices, is now blaming YOU -> 8 Reasons Your Ebook Price Promotion Didn't Work. (What happened that drove BB to write that blog?)
Traditional publishers, all of whom are profitable, raised their ebook prices for new releases to $14.99. Since they haven't backed off that price, they clearly haven't seen a backlash.
Want more proof? Right now, the Kindle Top 20 sellers across all genres ranges from $0.99 to 14.99 but averages $5.94. A year ago, the average was $3.14.
Group Think:
Indie authors jumped on the free-is-good bandwagon only to discover that 30,000 downloads via a BookBub ad doesn't translate into more than one month's sales bump. Don't get me wrong, it's a significant bump and one I've jumped on several times. It's the only one of two ad venues that runs consistently in the black. But how often do indie authors get in?
Mark Dawson was smart enough to think this through and come up with a great system for onboarding email subscribers and using Facebook ads. His free 3-video course intrigued me, his $600 course blew me away. 
Breaking out of cheap thinking
When I took Mark's course, the first thing I did was test my value proposition. In other words, at what price point do my sales decrease given the same ad copy and image? I found something interesting: $2.99 and $5.99 sold at exactly the same rate. While $0.99 sold 37% fewer books.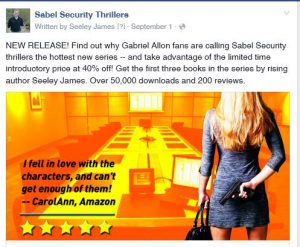 I've not tried higher prices because I moved on to one of Mark's secrets to success: selling boxed sets in the $6-9.99. My analysis is not yet complete, but the early returns again show minimal difference in price point.
Boxed sets are technically a discount, but all the feedback I've gathered so far tells me it was value that sold the reader. As one woman wrote this morning. "I was about to buy the first book when I realized I could get all three. I'd rather have the set. If I like them, I can keep reading."
Conclusion
Discounting a well-written, professionally edited book is unnecessary. If your book has as much value as a movie, don't be afraid to price it like one. In my neighborhood, that's $7 for a matinee and $10 for blockbusters. My wife and I saw a dog of a movie last week and shelled out $20 for ninety minutes. We should've spent that money on books.
Whatever your price is today, pick it up a notch. You deserve it.
Peace,
* Companies will give samples to consumers, but they only give whole products to influencers who will then tell the world.