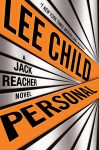 You don't have to be a Lee Child fan to understand the dramatic effect his writing has had on the thriller genre. No one has successfully copied his terse, laconic style because his focused details are in a class of their own. Others, such as Roger Hobbs and Terry Hayes, have built on his methods, proving that Mr. Child is the genre archetype. He is the standard for the 21st Century.
He's also the biggest rule breaker a writer will ever read. If your editor or critique group told you, "Never ___", just read a few of Mr. Child's books and you'll find he did exactly ___. Since he's one of the most successful writers of our age, he proves that the only rule in writing is: there are no rules. Write a great story and you can tell it any way you please.
But the way he tells a story is worth deconstructing.
First, the story follows a direct path from discovery of the problem to resolution with no side trips or distractions. His main character receives no phone call from children at a cancelled soccer practice. He has no love interests who are not involved in the solving of the crime. He's not dealing with daily life issues that so many authors think bind the reader and protagonist together. Mr. Child doesn't rely on whiny annoyances to ratchet up the tension. You and I have nothing in common with Jack Reacher. He's better than us in every way. No apologies given. The result is the cleanest rendering of a story you can find.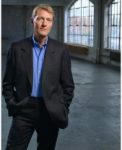 Second, "focused details" means that he writes a scene with a magnifying lens that shows you clues without telling you which are important. You know he showed you a clue, and you know his protagonist, Jack Reacher, saw it and filed it in his brain, but he doesn't tell you why it's critical. And that maddening bit drives you forward through the book, you have to find out what it was. You might have some guesses, but you have to read it to find out if you were right. Scene after scene, chapter after chapter, his melodic cadence of refining prose urges you on.
There were two side tables, and no television. No newspapers, either, or magazines. Or books. There was no telephone. No old sweater dumped over the arm of a chair, no dried-up beer glass, no half-full ashtray. Nothing personal at all. No real sign of life, except the wear and tear and the permanent slumped impressions in the sofa.
It's not just the details. Mr. Child brings people to life in a unique way. Without relying on stereotypes (ie: Joe hooked his thumbs in his overalls, spat chew to his left, and wiped his mouth. "Reckon you gonna call the cops.") Lee Child gives you a character you've never met in any other book yet you can see and hear him:
He had survived a long time. A very long time. He had been around forever. Twenty years ago he already looked a hundred. A tall, thin, gaunt, cadaverous man, who moved like he might collapse at any moment, like a broken stepladder.
Moved like he might collapse. Active, engaging, brilliant.
PERSONAL is his nineteenth novel and is every bit as original as the first. It has the comfortable voice and the familiar pace that's like talking to an old friend*. The story is unique and frighteningly plausible. Actually, I have a sick feeling this started out as a non-fiction exposé before the CIA forced him to change the names and countries involved. Buy it, read it, learn something.
Peace, Seeley
* Yeah, I know–I should get out more, talk to people, real people, but I'm a reader.