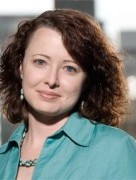 Marketing for You continues this week with guest Beth Jusino. Despite my 30 years in sales and marketing, or perhaps because of it, I turned to Ms. Jusino for help launching my debut novel, The Geneva Decision. Her background as a literary agent and editor gave her insights that eluded me. Today, she is the Director of Book Marketing for The Editorial Department, a fantastic resource for any indie author. Join her Pubslush event today and be one of the first to receive her latest book, "The Author's Guide to Marketing". I've read a pre-release version and recommend it as a MUST READ for all authors, indie and legacy. Despite my years as an indie and previous career, I counted six easy-to-do things I'd not thought about and immediately put on my to-do list. Here is just one facet of her many great ideas:
Marketing With a Good Cause: How Your Volunteer Time Is Also Marketing Time
"There is incredible value in being of service to others" – Elizabeth Berg
There are plenty of reasons to volunteer for groups that you care about, and most of them have nothing to do with selling more copies of your book. However, any time you're working with people who share your interests and fit your target reading audience (or who are influencers to that community), there's a platform angle to consider.
A few years ago, my client Janice was researching her first novel, in which the protagonist was fighting to protect a park in her island home. Her research led her to discover that recent state budget cuts had left actual parks in her home state in danger of being sold. Concerned for the wellbeing of the area, Janice volunteered for a community group that was trying to preserve the open space. She was eventually invited to sit on a statewide panel of nature conservation. This all unfolded over several years, while she was writing her novel. When she was ready to publish, Janice received endorsements from some of the most influential conservation advocates in the region, which opened the door for her to land book promotion spots (reviews, ads, interviews) in both regional and national conservation publications.
That's what can happen when your passion for a subject translates to a real world platform.
Let me be clear about this: I'm not advocating that you join a cause just because it will help you sell some books. Authenticity matters everywhere, especially here, and if you volunteer for your own selfish purposes, it will be obvious, and you will turn off the very people who could help you. However, I want to talk about it here, because I've found that introverted writers—even the self-publishing ones who are actively engaged in marketing—sometimes need a little shove to help them see the platform opportunities that they're already engaged with.
Is there a charity or outreach program that's related to your book? If you're writing a memoir about your relationship with a beloved pet or a cozy mystery where the hero's cat features prominently, can you add to your research and build your passion for animal adoption by working in a no-kill shelter? Could you volunteer at a fundraiser for youth literacy if you've written a series of children's books, or teach a creative writing class at an after-school program for at-risk teens? Spend a Saturday building homes for disadvantaged families when your novel's protagonist is a carpenter?
If you're stuck for topical ideas of where to get involved, think about the writing itself, and look no further than your local writing conference. There are hundreds of these events, large and small, happening across the country and around the world every year, and many bring a roster of successful authors, editors, and agents to teach workshops and mentor new writers. When you attend these events—yes, even after you've been published; most conferences have professional tracks for published writers—you have the opportunity to learn and to network. But then take it a step further and let the organizers know that you'd like to volunteer at a writing conference, your opportunities multiply (and you'll probably even get a discount on the registration fee). You might be asked to be a guide or assistant to one of the higher-profile speakers, giving you opportunities for one-on-one conversation. Or you might be assigned to man a registration table, usually with at least one other writer, with ample time for conversation and an introvert-proof reason to meet other writers and attendees.
So step away from the computer for a while, because there's more to book marketing than just blogging and Tweeting. Taking your book ideas off the screen and into the real world will help you both build your audience and develop deeper, better writing.
Who can you meet, and what will you learn, when you're brave enough to step out and say "I'll help?"
Beth Jusino is a marketing consultant, editor, writer, and former literary agent. Her new book, The Author's Guide to Marketing, releases in June 2014. You can pre-order your copy and get unique early-adopter rewards at . Find Beth online at www.bethjusino.com, google.com/+BethJusino or on Twitter @bethjusino.