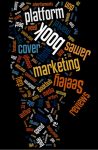 In Part 1, I made a lot of promises about marketing and heard from several people with specific questions. I will cover many of them in greater detail in the coming posts. If you have a question, put it in the comments and I will give you a short answer, then I will cover it in detail for you when we reach that topic in the stream of posts.
Before we go too much farther, you need a few definitions.
Several people asked me what I think of: cover reveals, interviews, platforms, etc. I think they're great … IF you have a core fan base measured in the tens of thousands. Otherwise, they're a bit presumptuous and not the best use of your time and money. Have you been emailed about a cover reveal from an author you've never heard of only to see one or two comments (or less) on his site? That doesn't generate buzz, it generates pity.
Ideal marketing: Nine months planning, audience tested, market niche defined, pre-release reviews lined up, advertisements placed, tours set, interviews with local media pre-written, professional covers hinted, controversies planted, demand generated, etc. Budget? $50,000+.
Indie marketing: Author driven on no-cost media such as social media, forums, reviews, with a minor advertising budget between $0-500). Why? Because it's cost effective and because, no matter who you are or where you sell your product, word-of-mouth is the best marketing system in the world.
What about "platform"? Seth Godin has a platform, Dr. Phil has a platform, Bill Gates has a platform. Indie authors usually don't. Can you build one? Yes, but don't think it's easy. The best example of an indie author who built her own platform is Joanna Penn (subscribe to her site, you won't regret it).
To be successful creating a platform as part of your marketing plan, you need the boundless energy Ms. Penn brings to her site. She's not alone, check out these writers: Elizabeth Span Craig, Kristine Rusch, (Click here for more).
Before you think of a marketing plan made up of platforms and cover reveals and advertisements, think about this: Where do you fit in the market?
Jump out of your skin, look at Amazon's lists as if you were a stranger about to spend 10 hours with a book. Would your book (based on the cover & blurb) stand out enough to make you "look inside"? Once you do, does the opening page have enough intrigue?
Walk through that process, then immediately do the same thing with a book listed in the top five for your genre. Realistically, as a reader, which would you choose to spend ten hours with?
This is NOT an exercise in beating yourself up. It's an exercise in knowing where your book fits in the market.
If you're reading this, they your book is probably like my first, The Geneva Decision. I would grade that book as a B-/C+ compared to the larger market. My first step was not to spend money, but to beg for reviews and put it on sale with Bookbub for $0.99 once*. I then moved on to write a better book that carried forward the elements fans liked about the first.
Where indie writers should concentrate marketing energy is: hardcore fans. I don't mean Twitter followers, or Facebook, Goodreads, Tumblr, whatever. I mean: how many people willingly joined your email list? People read emails. They glance at Facebook.
Next week we'll drill down into finding and keeping a base of hardcore fans.
Peace, Seeley
* Bookbub is not a great advertising platform but it is a good thing for indies. Bookbub readers tend to buy books because of the price and don't read them. How do I know? Follow a book in a BB ad the day it comes out. Note the number of Amazon reviews they have that day, then note the author crowing about being #1 in his/her category that day (they often sell enough to make the top 10 list for a day), then look back at the same book three weeks later. My book sold 5,000 copies after an ad, I gained 25 new reviews. That's fairly common.