Announcing the Second Annual Seeley James Awards! And you thought/hoped I'd fall off the edge of the world by now. Ha.
While other awards require official entries, blind judging, fairness, and all that stuff, these are simply the best thrillers I've read over the last year.  What do the authors win? My admiration, a sheet of blank paper, and a PDF of origami instructions. Hey, I've not started taking bribes yet, so this is a low budget—but heartfelt—award.
Here they are, the best of 2013: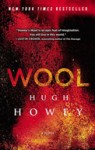 2013 Seeley James Award for Most Innovative Book: Wool by Hugh Howey. Yes, this book came out in 2012 but I didn't hear about it until 2013. Hey, it's my award—I'll decide when it's eligible. And, yes, this not a thriller, but it has that same level of excitement. This one wins because of the unique intrigue that draws you in from the beginning. Where most dystopian novels zig into a barren world where people scratch out an existence, this one zags. In the first paragraph, you want to know why a man would calmly walk  to his death? On the first page, you want to know why a request to 'go outside' would be a death sentence. And, where the hell are they? Brilliant. (Check out Mr. Howey's thoughts on writing here.)
2013 Seeley James Award for Best Traditionally Published Thriller: Ghostman by Roger Hobbs.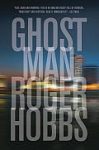 Not only is this the quintessential anti-hero story, this also takes fascinating details to a new level. The information about bank robberies has me mapping out new life-strategies (seriously, I know where those guys went wrong). And, I had no idea how to smoke crack before reading this book. Next time I'm invited to a crack-party I won't feel so conspicuous. Imagine the possibilities. Whether any of it is true or not doesn't matter—it feels that real. Remarkable.*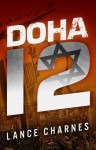 2013 Seeley James Award for Best Indie Debut: Doha 12 by Lance Charnes. A debut novel is hard enough to pull off when you have a Big 5 editor behind you but to indie-publish with as much passion and feeling as Mr. Charnes put in Doha 12 is incredible. What makes this book unique is the depth of character on both sides of the fight. They are real people who argue different points of view and pull together when events demand. Even the terrorists have morals and one of them has doubts. This book is a must read for anyone who loves new thrillers. Good news! Mr. Charnes has an equally great novel, SOUTH,that's a shoo-in for Most Innovative 2014 . (Check out Mr. Charnes' thoughts on writing here.)
Deciding on just three was painful. The honorable mentions list is long: Anything by Zoë Sharp, Shadow of Eden by Louis Kirby, Black Karma by William G. Davis, Atlantis Gene by A. G. Riddle.
What were your favorite thrillers of 2013?
Peace, Seeley
 * What pisses off hacks like me is that Mr. Hobbs is just a freakin' kid. It's bad enough that he's probably the youngest winner of the Ian Fleming Dagger Award. (It's a real award). Big career ahead of him if one of us jealous bastards doesn't kidnap him and make him ghostwrite for food.
.