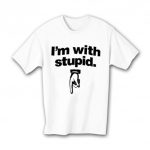 There was a time when I would read anything with James Patteron's name on it. His Alex Cross books had a distinct feel to them and made sense*. While they were exceptionally light and extremely short, I liked them. So, I picked up a book by Patterson with Michael Ledwidge. It was a fair book. Where I'd give Patterson an overall B, Ledwidge was a solid C. The action was sketchy, the characters were sympathetic and the writing was smooth. The main character, Detective Michael Bennett had ten adopted kids and a nanny to replace his recently deceased wife. (That part stretched my credibility, a nanny on a cop's salary? But sometimes you just go with it. I did.) It was a nice read.
So I picked up another co-authored book; one of the Women's Murder Club series. Here I found even lighter characters, less reality—and some wholly objectionable errors. I was so disgruntled that I quit reading anything by Patterson that included an author-of-the-day.
Clive Cussler ran a series called The Oregon Files that started with Craig Dirgo and moved on to Jack De Brul. Mr. Cussler is known more for his story concepts than his style but these books, like the Ledwidge series, were passable. Other Cussler series, like Patterson's, were simply not up to the Cussler standard.**
Recently, James Rollins took a turn at writing 'with' a co-author. His approach makes a little more sense than Cussler & Patterson. Mr. Rollins has teamed up with an established writer. I've not read it yet, but this is at least a sign of respect for the reader. On the surface, it is closer to the fine duo Preston & Child than Patterson with YOURNAMEHERE. I have high hopes for this endeavor.
We know why these authors do it: they can sell more books for full price. Capitalism at its finest. No one would deny them the right to sell their brand. But where is the quality control?
And readers ask: Where is the value?
In the one Murder Club book I read, the bad guy threatens to kill a child with a bomb unless the FBI lets him leave the quarantined area with his bombs and guns. Guess what? Yeah, they did. I'm no FBI expert, but I cannot imagine any scenario in which the FBI would turn a madman loose on a city full of innocent kids to save one kid's life.
Lots of thrillers peg the reality-meter, so why am I pointing out this one? Because Patterson would never have written that scene. Due to the placement of the scene in the book, I could tell the publisher had told the co-author, We need to fill twenty more pages, make something bad happen right [fans through pages, sticks a finger in at random] here. It was an implausible scene in an awkward spot. James Patterson's books don't usually have plot holes large enough for baptizing a 747.
My editor*** noted one contrived scene in my book with: You can do better than this. He was right. I rewrote one paragraph and it made a significant difference in the rest of the book. It's not that hard to find and fix an epic fail.
Plot holes indicate that the franchise name on the front is not all that involved in the process. The writing carries familiar traits, but structurally these stories are lacking credibility. The cash register might be singing but the brand is sinking.
These authors should level with the readers. They should write a page about how, when, and to what extent they were involved in the production of the book. I don't mind buying a book that is 20% Patterson and 80% Ledwidge, what I mind is paying full price for it. If the franchise wants to charge full price, I can live with that scenario too—but the author had damn well better put his nose into the book and ask himself: Would the FBI really turn an armed madman loose?
Peace, Seeley
* As much as any thriller makes sense.
** Today the only co-authored books of his I buy are those written with Dirk Cussler. The son has his father's touch.
*** Best editorial services in the world: The Editorial Department. These guys rock.